Grace Chorale of Brooklyn Christmas Concert
December 6, 2019 @ 7:00 pm

-

9:00 pm

$15 – $20
Grace Chorale presents A Christmas Concert featuring
Magnificat by Johann Sebastian Bach,
Ballad of the Brown King by Margaret Bonds,
and other seasonal selections
Star in the East  – Arr. William Walker
Ballad of the Brown King – Margaret Bonds
Es ist ein Ros entsprungen  – Michaël Prætorius
Magnificat – Johann Sebastian Bach
Mary Had A Baby  – Arr. Roland Carter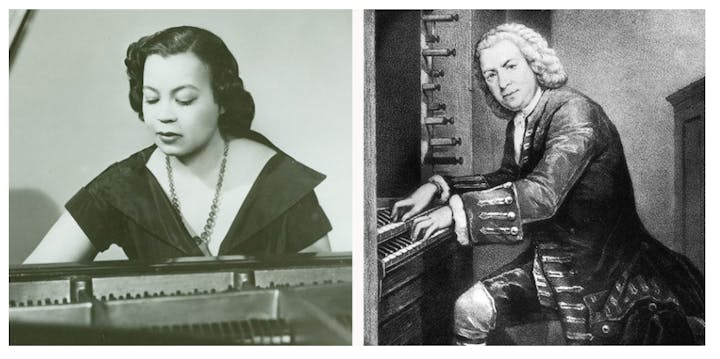 Margaret Allison Bonds (March 3, 1913 – April 26, 1972) was an American composer and pianist. One of the first black composers and performers to gain recognition in the United States, she is best remembered today for her frequent collaborations with Langston Hughes. Among Bonds' works from the 1950s is The Ballad of the Brown King, a large-scale work originally for voice and piano, but later revised for chorus, soloists, and orchestra. The piece, with libretto by Hughes, is in nine movements and tells the story of the Three Wise Men, focusing primarily on Balthazar, the so-called "brown king." It was first performed in December 1954 and is notable for combining elements of various black musical traditions, such as jazz, blues, calypso and spirituals.
Johann Sebastian Bach (1685-1750)  In May 1723 Bach was appointed Kantor of St Thomas Church in Leipzig where he remained until his death in 1750. In his first year in Leipzig, along with nearly 40 new cantatas and more than 20 reworked pre-Leipzig ones, Johann created the Magnificat in E-flat for Christmas. He revised it ten years later as the Magnificat in D. In the Gospel of Luke the words of the Magnificat are spoken by Mary when she visits her cousin Elizabeth, both being pregnant. The first major liturgical composition on a Latin text by Bach, it is an exhilarating and innovative ride through swift contrasts, alive with freshness and vitality. It is one of Bach's most popular vocal works.
The concert will also be performed on December 8 at the Old First Reformed Church, 729 Carroll St, Brooklyn, NY.